I think I have discussed a lot about how tough it is working at IB so maybe it is time to switch focus a bit and discuss about some of the good things working there. And indeed there are plenty…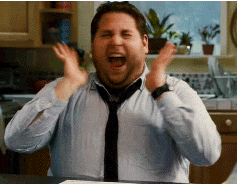 First thing that came to mind to me was the travel. If I hadn't work in IB, I wouldn't have travelled so much around the world. The analyst schedule is hectic in travelling — usually there are 2 global marketing trips each year. Meaning 2x — 1 week in US, 1 week in EU so that's a month already.
In between, there are many short trips to nearby cities for marketing, company visits, conferences. There are also Non-Deal Roadshows (NDRs), ie, travelling with management after results seasons.
A very busy analyst could spend half a year or even more on the road. Most of the time, this is alone while some people enjoy this, I personally found it very lonely.
And the itineraries are usually packed most of the time especially marketing, so don't expect a lot of sightseeing. If it is not packed then you start to worry about your job security anyway so it is not that much fun sightseeing when all your mind is thinking about losing your job.
Most of the time if you are diligent, you would probably be doing somewhere between 6–8 meetings in one city, having arrived just the night before or very early in the morning. After 8 meetings of saying pretty much the same stuff in each one, you will then head to the airport flying to the next city and you will be doing this for 5 days consecutively.
Occasionally, you might get to stay in the same city for a couple of days because there are more clients there and usually its the financial hubs like New York, London, Singapore, Hong Kong.
You can then enjoy a nice dinner and a little bit of time for yourself if you are not busy writing reports on your Blackberry (yes, they were popular back then) or answering emails.
If you are lucky, you could also take the next week off after the trip so you get to stay over the weekend., which is really awesome if you get your family over with you. The bank would usually pay until the Friday night hotel and of course the return flight (for just you). However, banks have got more strict allowing that so they would ask you to come back immediately by the time I left the industry.
Another cool thing is because you are flying so much you get to accumulate a lot of mileages on your frequent flyer program. So you get to use that personally during vacation although actually you might want to stay at home on your break as you have travelled so much already.
You will also get to travel in business class quite often especially during the long hauls. For me, I wouldn't have travelled much, if at all, in business class for personal trips. I have never tried first class though. You will also spend a lot of time in airport lounges and get on board before others, skipping the queue.
If you are 20 something/early 30s, these are all really cool but as you get older and have family, it becomes harder both physically and mentally.
And when you have visited that city for like the 10th time in the past 5 years and not really sight seeing but getting stuck in traffic, trying to get a taxi to the next meeting when you are already 15 minutes late and then getting into fights with the driver about the bill in a language other than English or something you are familiar with, or spending most of the time waiting at the airport lounges, there is not really all that much fun.
And for the guys out there, I am shy personally so I never tried but I haven't heard many cases of success talking to the flight attendants.
But there are cases of success though it requires quite a lot of charisma just like you go dating anyway.