Other than the travelling, another cool thing about working at IB was the restaurants we got to go to. I am a little bit of a foodie so I kind of enjoy trying out new foods. I used to spend time researching online before booking restaurants for lunches with clients and some clients like that.
Another thing as a former sales colleague mentioned to me as to why he continued to stay in the industry was getting to work with really smart people.
There are clearly a lot of really talented people in the industry and as an individual you can learn and grow a lot just from speaking to these people. You also have access to really senior people within companies and again, you can learn so much just from watching them up close and their presentations.
When I was younger and earlier in my career, I also felt a lot of prestige and pride in telling my friends and family I was working at a bulge bracket firm, which they know from watching financial news or the media. Especially my mum's friends, it used to give me a lot of pride when I know she gets to tell her friends her son is working at a big bank. It was a reflection that all her hard work raising me up paid off and I didn't disappoint.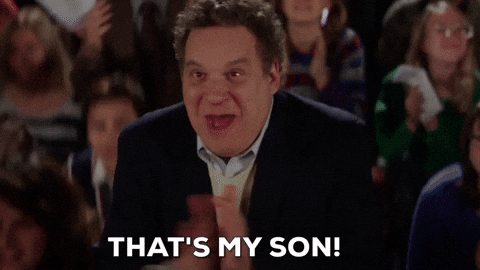 And telling my friends where I worked helped me justify my status within the group, so I thought. This had a lot of implications for me and my family later on as I had to switch career.
We also got to work at really nice offices although I felt our desks/cubicles did get smaller over time as rents got more expensive together with cost cutting. The only complain I had was that at one of the firms, we actually had to change lifts in between. It meant going out to lunches much earlier because otherwise you could end up waiting for a long time to get down during rush hour. It also meant sometimes you had to go up first before going down, if you know what I mean.
For the guys, pretty secretaries are more a myth than norm, to be honest. And you would prefer your secretary to be diligent actually, because there is just so much going on and so her support is really important. Especially, when you are travelling, she needs to make sure there is enough time for you to physically get to your other flight after you have just gotten off your first and usually 15 minutes is not enough. And when you have to change itinerary last minute and it's after work hours at her end, it takes a very good secretary to take good care of you. I was blessed to have worked with very good secretaries during my career and I tried to treat them the best as I can especially at the later stage of my career when I understood more how one should treat people.
Finally, the nightclubs. I do recall a story from compliance. Once they received an expense claim on dinner and since the amount was not small, they researched on the company name and found that the address was actually a night club. The end result is that it became this compliance story that they shared with us.
PS: When I was working at the hedge fund, they used to have many food in the pantry like snacks, cereals and milk for breakfast. That made me feel really good somehow even though I got a significant pay cut moving there.
I think it is because it feels like I am getting more than what I am entitled to so it is probably a cognitive thing. So if you are an employer reading this, prepare plenty of snacks in the office.